THE COMPANY
A brief narrative description of company history and background.
Lorne Paulson Construction has been in business since 2013. It is the successor of Paulson Custom Homes. Though the configuration of the company has changed in the last two years with Lorne Paulson becoming the primary owner of the business, the personnel and team is unchanged.
For over 20 years this crew has been building some of the finest custom homes on San Juan Island and Shaw Island. Six of our eight employees have been together for over a decade, four of them for two decades.
THE TEAM
Ken Askew has been in construction for 45 years building custom homes in California, Hawaii and in the last 20 years in the San Juan Islands.
Lorne Paulson along with his 10 years on this crew as a carpenter was a foreman for a tile company in Idaho for 3 years as well as a foreman in a machine shop for five years. He brings a wealth of organizational and IT skills to keep costs and schedules on track.
Jeff MacDonald, one of our foremen, has an amazing attention to detail and is a voracious researcher. With over 30 years of experience, he will see to the day to day details on site. He has been with the team for over 15 years.
Mark Howard brings a broad array of skills, from auto mechanic to tile setter to appliance repairman and plumber. Having run his own flooring business, Mark sits comfortably in the foreman role with the skills to see details through. He will also be seeing to day-to-day details on site.
Eric Koons is a lead finish carpenter who brings the talents of a shipwright to the team. He has a great capacity to understand the mechanics of fine finish work. He also is skilled in appliance repair, is knowledgeable with every system in a house. Besides his fine finish carpentry skills, he is the perfect final tune-up guy, making a project shine. He has been with the team for over 20 years.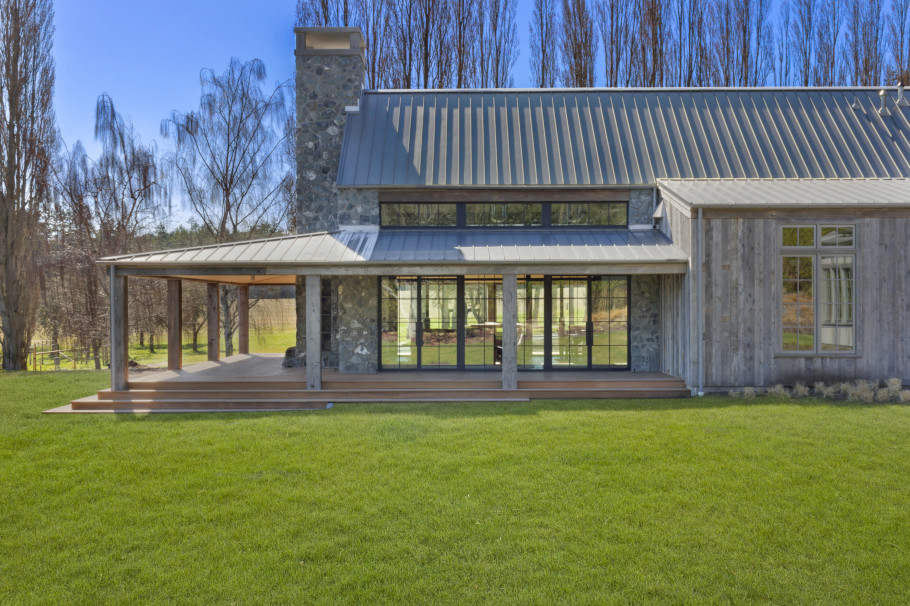 Eli Bailey, an experienced journeyman with 17 years of experience (ten of them with our team), is young, strong, quick and a pleasure to work with.
Angus Killick is a welcome new addition to the crew with 15 years of carpentry experience. Before joining our team he built custom homes in Hawaii and Australia.
TEAM ORGANIZATION
RULES AND RESPONSIBILITIES
The team built under Paulson Custom Homes remains unchanged. The new owner, Lorne Paulson is responsible for all company policy, hiring and managing employees, establishing estimates, budgets and schedules, communicating with architects, owners and their representatives, assuring all sub work conforms to plans/specs, checking all time sheets checking and confirming all invoices, insurance, tracking all billings and estimates.
Ken Askew oversees foremen, does material take offs and estimating, subcontractor consulting and coordinating with building inspectors. Lorne Paulson coordinates sub-contractors estimates and alternatives, handles email communications and coordinates subcontractor contracts.